Welcome
In 1986 in Germany I read about a homebuilt recumbent bike in a newspaper and resolved to make one myself. Since then I have made dozens of them.
As well as recumbents, I have made load carriers and tandem Human Powered Vehicles: my son Ewan has had a pedalling seat on a string of tandems since the age of 4 and he is now married!
In 1997 I joined OzHPV and started to meet many other HPV builders : I am forever grateful for their camaraderie, friendship and advice.
In 1998 I started organising regular HPV rides in Melbourne, and these rides have been going ever since and evolved into the Be-Spon Ride Group: (mailing list)
Throughout the time I have been building bikes I have written articles for "Australian Cyclist", the Ozhpv magazine "Huff" and "Velovision". One of these articles was a description of all the types of recumbent bikes, information which was previously only available in German. This article, a few others I'd written and information on the modular and recumbent bikes I've built formed the nucleus of a
Book which is the called "An Illustrated Guide to the Cycle Zoo". I've tried to write about most of the styles of standard bicycles and Human Powered Vehicles that are around and draw a map as to how they relate to each other.
For several years I concentrating on improving one cycle design, these are called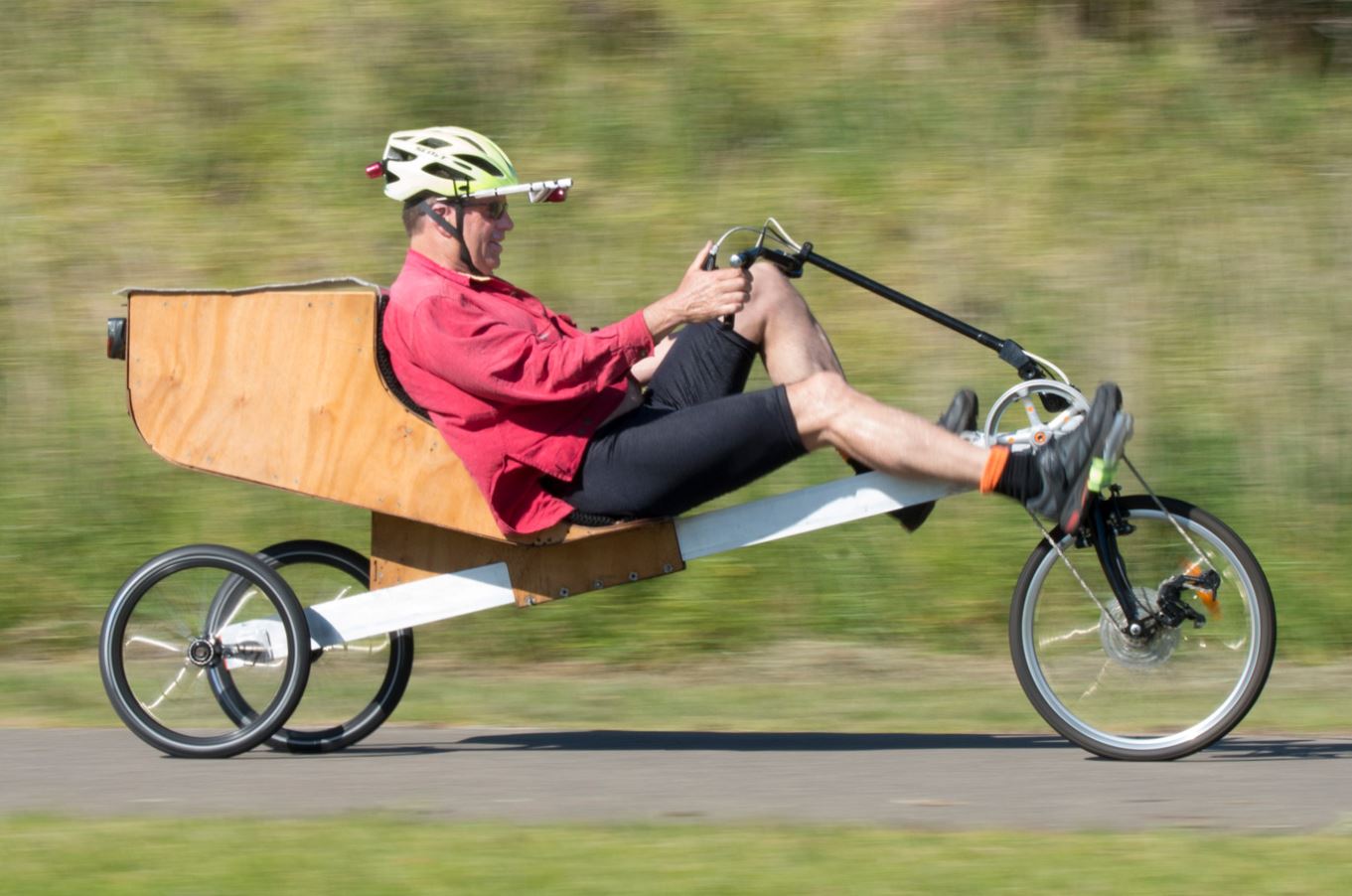 Nurse Leaning Trikes which are simple front-wheel drive recumbents with a short, direct drivetrain, a rear wheelset designed by Vi Vuong and an aerodynamic load carrying tailbox.
These cycles were developed during an Industrial Design Masters Degree at Monash University and include NLT6, a cycle with a seperable aluminium frame, NLT7, a cycle with an aluminium frame and plug-in timber ends and NLT8, a cycle with a plywood frame which can be seen on youtube and the Dangerous Designs website and facebook page.
As well as a bike blog, I have now started a design blog. The initial aim of this blog is to showcase my 3d printing, surfboard, furniture and other designs. I specialise in modular parts, where one or two different parts and commonly available materials produce a large array of designs.
How to Contact Steve Nurse
By Mail: care of Steve Nurse, 10 Abbott Grove, Clifton Hill, Vic, 3068, Australia.
By Email: steve (the at symbol) modularbikes.com.au
Phone : Australia (03) 94818290